PRODUCTS
Medicinal and herbal raw materials
Ivy leaf
Bird Eye Chilli
Rose Multi
Bird Eye Chilli

Bird's eye chili pepper is among the ten hottest chili peppers in the world. Compared to other chilies, its production is very low. They are used in various recipes for making soups, salads and also stir fried dishes. Though it is small in size, its heat is quite intense and it is available in colours like red, yellow, black, and even purple.
Marie Gold Flower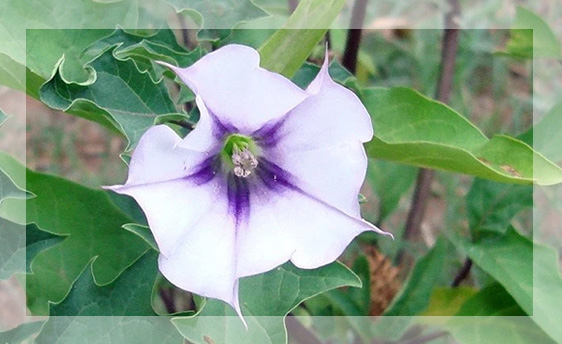 Stramonium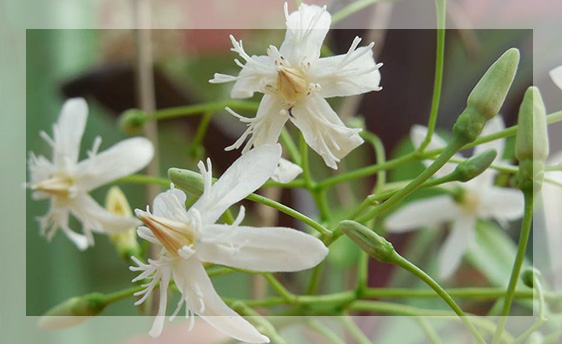 Wrightia Tinctoria
Jasmine
Rauwolfia leaves and Roots
Yellow dock root
Wheat Grass Powder
Mulberry Dry Leaves
Turmeric mother rhizome
Verbascum thapsus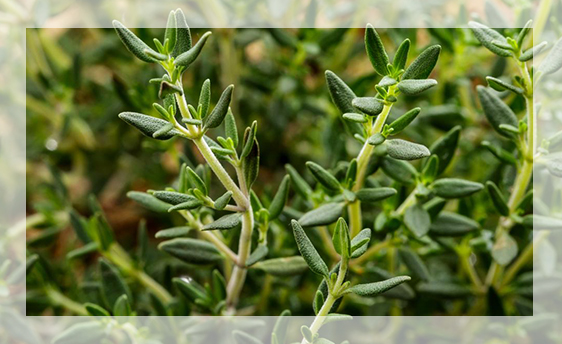 Thyme
Oregano
Rosemary
Curcumin
Desmodium Gangeticum
Organic Dry Curry Leaves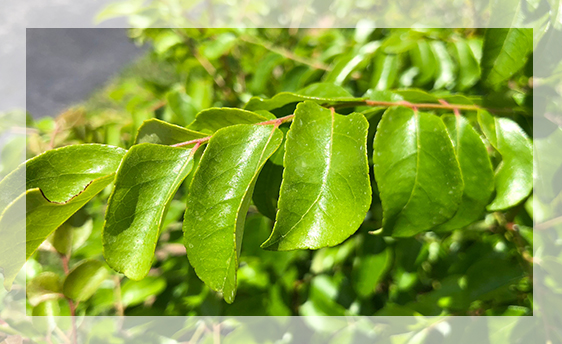 Organic Fresh Curry Leaves
Mimosa Pudica (Thottachurungi-Touch Me Not Plant)
Orthosiphon Stamineus
Moringa Seeds
Garcinia Cambogia
Cassia Alata
Rauvolfia leaves and roots
Gloriosa Superba Seeds and Tubes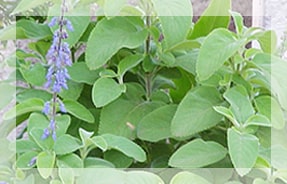 Coleus Dry Roots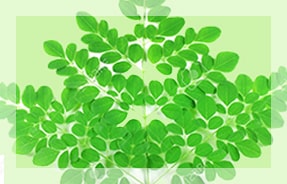 Moringa Leaf
Panangali Turmeric Mother Rhizome
Adhatoda Vasica Leaves
Gymnema Leaves
Passiflora Incarnata Herb
Bada Gokhru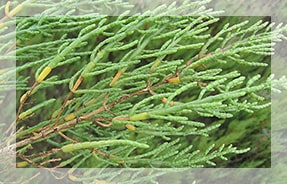 Salicornia
Caralluma Fimbriata
Emblica Ribes - Vayuvidangam
Green Coffee Bean
Green Tea Leaves
Salacia Reticulata
Green Cardamom
Dry Ginger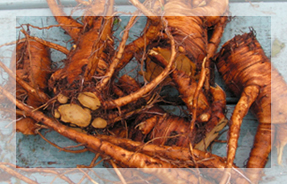 Yellodock root
Wintergreen
White Tea (Silver Tip) leaves
White Onion Squill
Wheatgrass Powder
vinca Rosea
Acorus Calamus - Vasambu
Vanilla Beans
Turmeric
Tulsi plants
Tamarind Seeds
Supari
Soap Nut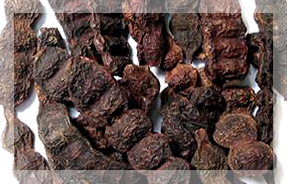 Shikakai
Senna Leaves
Rosemary
Rampatri
Pirandai (Adamant Creeper, hadjod)
Papaya Leaves
Nux Vomica seed
Nux Vomica bark
Nutmeg
Nanaari root
Nagarmotha
Mulbery dry leaves
Maize (Makka Cholam)
Lobelia leaves
Liquorice (Adhimathuram)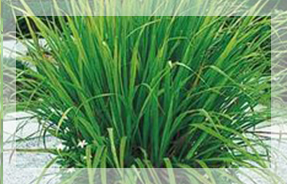 lemon grass
Kokilaksha (Neermulli)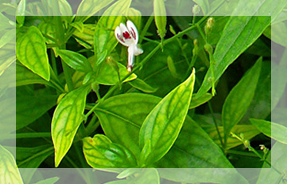 Kalmeg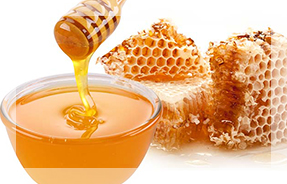 Honey
Gymnema Leaves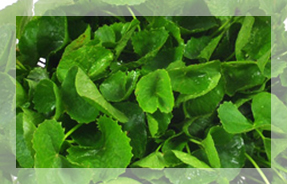 Gotukola
glorisa seeds
Eucalyptus
Dry Red Chilli
Dal Chini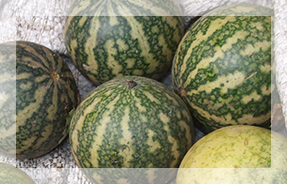 Cucumis Trigonus
Cashew Nut
Capsicum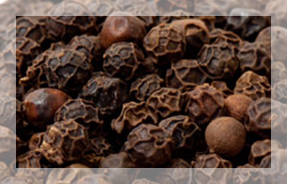 Black Pepper
Bitter Gourd
Barberry Root
Banaba leaves
Annatto Seeds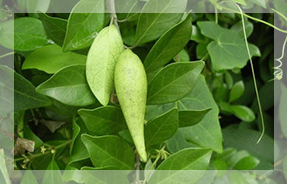 Anantamul
Aegle Marmelos (Vilvam)
Aegle Marmelos Dry Fruits
Marie Gold Flower

Marigold (Calendula) is an extremely effective herb for the treatment of skin problems and can be used wherever there is inflammation of the skin, whether due to infection or physical damage; for example, crural ulceration, varicose veins, hemorrhoids, anal fissures, mastitis, sebaceous cysts, impetigo or other inflamed cutaneous lesions.

Wrightia Tinctoria

Wrightia tinctoria, Pala indigo plant or dyer's oleander, is a flowering plant species in the genus Wrightia found in India, southeast Asia and Australia. It is found in dry and moist regions in its distribution. Various parts of the plant have been used in traditional medicine, but there is no scientific evidence it is effective or safe for treating any disease.

Turmeric mother rhizome

The rhizome or Turmeric Root is the underground stem of turmeric, which can be divided into two parts, the central pear-shaped "mother rhizome" and its lateral axillary branches known as "fingers.Turmeric Mother Rhizome is bright yellow to orange earthy, peppery and slightly bitter. It can be cut into matchsticks, coins or cubes and can be grated, juiced or used in making smoothies.

Verbascum thapsus

Great mullein has been used since ancient times as a remedy for skin, throat and breathing ailments. It has long had a medicinal reputation, especially as an astringent and emollient, as it contains mucilage, several saponins, coumarin and glycosides. Dioscorides recommended it for diseases of the lung and it is now widely available in health and herbal stores.

Organic Fresh Curry Leaves

The tree produces small white flowers which may self-pollinate producing small bright black berries that contain a single, large fruit. The berry pulp is edible and has a sweet, medicinal flavor but neither the berry nor the seed has any culinary applications. Our Organic Curry Leaves are grown in India.

Mimosa Pudica (Thottachurungi-Touch Me Not Plant)

This herb is native to Brazil but now found largely in India. The leaves of this herb, which are arranged symmetrically, closes on ones touch. The roots and leaves of this plant are found to be effective in treating many disorders. The decoction of the roots are helpful in treating renal stones, urinary complaints and asthma. To treat fractured bones, a paste made from the leaves is considered as a good remedy.

Moringa Seeds

These seeds are found in the Drumstick Tree. This tree is native to tropical Asia; but is also found to an extent in some parts of tropical America and Africa. The Moringa seeds fight effectively against Staphylococcus aureus and Pseudomonas aeruginosa, which are skin infecting microbes. In some cases, the sugar cane juice is clarified using the Moringa seed powder

Cassia Alata

Known as "Candle Bush / Ringworm Bush" due to its appearance, this plant is found in Northern America and many parts of Asia. The leaves of this plant is used as a laxative and taken internally as cooked leaves. Also, the leaves are useful in treating various skin diseases and are known for its blood purifying properties.

Rauvolfia leaves and roots

This tree is also known as he "Wild Snake Root / Devil Pepper". The alkaloid reserpine is largely found in this plant; thus it is commercially harvested for allopathic medicine purpose. Another alkaloid deserpidine is found in the roots, which is anti-hypertensive and is used as a tranquilizer in some cases.

Gloriosa Superba Seeds and Tubes

Known as "Glory Lily", this plant is commonly used in Asia and Africa as a part of traditional medicine. The leaves are crushed and applied to the affected area, to treat Asthma and rheumatism. Women suffering from delayed puberty or Childbirth can consume soup made from the leaves for positive results.

Coleus Dry Roots

This herb is mainly found in Northern India, and cultivated in many parts of Asia. This herb is used in Ayurvedic medicine to treat many ailments. The dry roots are especially helpful for healthy Heart and Lungs. In addition to that, it is used in the effective treatment of weight loss, as it helps to break down the adipose tissue. It is also effective in stimulating digestion and treating Asthma.

Panangali Turmeric Mother Rhizome

This is mainly used as a coloring agent in Indian cuisine as it gives a rich yellow color to the dishes. The rhizome is known for its effect of improving the digestive and respiratory system. It is also effective in treating various skin conditions. Curcumin, the most active ingredient in Turmeric is powerful enough to cure cancer, reduce inflammation, prevents blood clots and improves the health of kindney and liver.

Gymnema Leaves

Mainly found in India, this plant is also known by the name of "Gurmar". The main aspect of this plant is that, it is used to treat diabetes, as it prevents the body from accumulating sugar molecules. The leaves help to cure fever and cough; while the leaf powder aids in effective weight loss.

Passiflora Incarnata Herb

Known by the name of "Purple passion flower / Apricot vine", this plant is used as medicine for many ailments. People who suffer from insomnia, seems to have a proper sleep after the intake of Purple passion flower. It is also used in the treatment of Asthma, Seizures, and Nervousness and also as a remedy to heal burns and swelling.

Bada Gokhru

This herb is native to India, and it is mainly cultivated for its medicinal and other uses. The Leaves can be taken as it is or in cooked form. Gokhru helps the patients suffering from kidney failure by reducing the swelling and improving the functioning of the kidneys.When soaked in water, it forms a mucilaginous mass, which is used to treat irritation. Studies show that this mass is also used to treat gonorrhea.

Salicornia

Commonly found in Africa and other African Indian Ocean Islands, the young shoots can be eaten raw or as a cooked vegetable. The juice of this plant has diuretic feature. People with kidney and Liver diseases can be treated using this. The amount of fluid in the blood stream is reduced after the intake of this, and thus the blood pressure is also reduced.

Green Tea Leaves

This is one of the healthiestbeverages you could ever have. Green tea leaves are loaded with anti-oxidants and nutrients which is very prominent for our body. To name a few benefits, green tea is known to reduce the generation of free radicals in your body, which is the main cause of aging and other diseases. This is a perfect remedy for weight loss as it burns fat faster and improves metabolism.

Dry Ginger

Dry Ginger made from drying the fresh ginger has a truck load of health benefits and medicinal properties. This can be taken internally or applied externally as a paste. For stomach irritation, dry ginger can be taken with sugar cane juice for quick relief.Apply a paste made from the dry ginger powder on forehead to relieve headache. Common cold, inflammations and urinary infections can also be cured with the help of dry ginger.

White Tea (Silver Tip) leaves

White tea leaves are obtained from the uncured and unfermented tea leaf. This tea has higher levels of anti-oxidants when compared to other tea varieties and is also rich in polyphenols. In addition to that, white tea also enhances cardiovascular health, helps in weight loss and reduces the risk of cancer.

White Onion Squill

Named after its appearance, this herb is used for its diuretic property and also as a scalp tonic to treat dandruff. This herb is taken internally for the treatment of Asthma, Bronchitis, and edema. Additionally it is also used to treat digestive problems and various skin conditions.

Wheatgrass Powder

Wheat grass powder is packed with Vitamins, minerals and antioxidants. This helps in improving the overall health of our body. This helps in the reduction of blood pressure, enhancing digestion and stimulates metabolism. Due to its high chlorophyll content, wheatgrass powder is effective in treating the symptoms of cancer too.

vinca Rosea

Commonly known as Madagascar periwinkle, the extract of this herb is widely used in traditional medicine. The alkaloids present in the plant are extracted for allopathic medicine, for the treatment of cancer. The extract of this plant is used in the treatment of Asthma, indigestion, malaria, dengue and so on.

Turmeric

Turmeric is largely found in South Asia. Known for its flavor and medicinal properties, this is used in many recipes of the Indian cuisine. This is taken internally in treatment of Jaundice, rheumatism, uterine tumors and so on.As it has excellent antibiotic effect on our body, it is also used for curing rashes, insect bites and other injuries.

Rosemary

Native to Mediterranean region, this herb is known for its flavor and medicinal properties. Due to its flavor, this herb is included in many dishes.This is one of the natural remedies to treat premature baldness and dandruff. Tea made from the rosemary herb is used in the treatment of cold, headache and depression.

Nutmeg

Although this is native to Indonesia, it is cultivated in many parts of India, for the fruit. Due to its unique fragrance, it is used mainly in the flavoring of many dishes. When taken internally, it is said to have a positive effect on indigestion, diarrhea, and vomiting. Externally, it is used in the treatment of toothache and abdominal pain.

lemon grass

Mainly found in tropical regions such as India, Sri Lanka and South East Asia, this herb is known for its aroma. This herb is used as a flavoring agent in many soups and curries. It is useful in the treatment of spasms. Tea made from Lemon grass gives relief from indigestion and flatulence.

Kalmeg

This is an herb which is widely used in ayurvedic medicine in India. This herb is really bitter and the extract of the leaves are effective in treating fever. In addition to that, it is also used to lower cholesterol and to treat diarrhea. An extract obtained from the leaves called Neoandrographolide has been known to be effective against malaria.

Honey

Honey found widely through many parts of the world is known for its medicinal properties also for its use as a sweetening agent. Honey has been the main ingredient in the preparation of various medicines. It is also used to treat diarrhea, asthma and so on; additionally many desserts are also prepared with the help of honey.

Gymnema Leaves

This Plant is commonly found throughout India. The leaves are known for their effect of suppressing the craving for sweets. It is highly effective in treating Diabetes by reducing the level of sugar absorption by the intestines. Additionally, the leaves are also used for effective weight loss. In order to reduce swelling, the leaves can be applied externally along with castor oil.

Dry Red Chilli

Traditionally used to spice up foods of various cuisines, chillies have various medicinal properties too. These red chillies give the necessary hotness and a rich color to the Indian curries. The capsaicin present in dry red chillies is known for its ability to fight inflammation, to provide relief from pain, clear congestion etc., It also contains beta-carotene, which helps to boost immunity.

Dal Chini

Native to South India and Sri Lanka, this bark is used in many dishes for its unique flavor. Cinnamon is used in a wide range of sweet and savory dishes. Due to its medicinal properties, it is used to treat gastrointestinal and respiratory disorders. In some areas, it is used to relieve headache and to speed up parturition.

Cucumis Trigonus

This is one of the summer fruits commonly found in India. The fruit is fleshy, mildly sweet and very refreshing. The fruit is rich in Vitamin B and C. The fruit is used as a cleanser which also gives a cooling effect. The fruit also helps in indigestion and the seeds are used to get rid of parasites from the body.

Cashew Nut

This nut is packed with Vitamins, Minerals and Antioxidants and thus used as a protein alternative in many savory dishes as well as sweets. This is effective in lowering in LDL and improving HDL. Cashew nuts are also rich in phyto-chemicals which protect us from many diseases including cancer.

Capsicum

Capsicum is cultivated throughout the world due to its many health benefits. It is available in Red, green and yellow colors, and is used in many cuisines. The nutritional values of capsicum are vast. It helps to improve bone and skin health, gives relief from symptoms of menopause, protects against diabetes and reduces risk of heart diseases.

Black Pepper

Due to its use as a spice and medicine, black pepper has been eminent for thousands of years. It is very hot, hence used as a seasoning in many dishes. When taken internally, black pepper effectively treats indigestion. In Ayurvedic medicine, it is used in the treatment of nasal congestion, skin inflammation, sinusitis etc.

Bitter Gourd

Although it is very bitter to taste, it has many health benefits. Bitter gourd is rich in Vitamins, Anti oxidants and phytonurients. Polypeptide-p present in Bitter gourd is helpful in the reduction of blood sugar levels. It is known to relieve indigestion and reduce the generation of free radicals.

Annatto Seeds

The seeds are the source of yellow-orange dye, which is used as a natural food coloring in many cheese and rice dishes. Thus it is called as the "Poor man's saffron". The seeds are effective in treating Asthma and nasal cavity problems. A decoction made from the seeds is used to treat fever. To prevent scarring from burns, the ground seeds can be applied externally.

Aegle Marmelos (Vilvam)

This is also known by the name "Stone Apple". Largely found in India and its neighboring countries, it is one of the sacred trees in the Hindu culture. The fruit can be eaten fresh or a juice can be made from the pulp. The fruit alleviates any pain in the stomach and is known to cure diarrhea. The leaves are used to reduce fever, treat ulcer, and improve the heart condition. To treat ophthalmic disorders, a poultice prepared from these leaves are found to be highly effective.